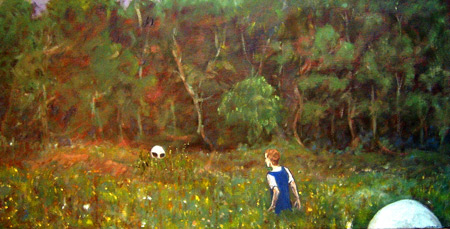 Cathy Ward and I will be speaking as part of the Artquest seminar series 'The Real World' at London's Whitechapel Gallery on Thursday 9 September. According to the site:
This session looks at alternative art ecologies, and how artists might situate and critically develop their practice outside the conventional art system. Speakers include curator Mark Pilkington and artist Cathy Ward.
I'm going to talk about some of the fascinating artists, alive and dead, who I've discovered through my interests in magic, forteana and anomalous culture, including Richard Shaver, David Huggins [above] Austin Spare, Ionel Talpazan, Joel Biroco as well as my work with Circlemakers and the forthcoming Vigil with Blue Firth and Dr David Luke.
Tickets are £3 and the event starts at 7pm:
Whitechapel Gallery
77-82 Whitechapel High Street
London E1 7QX
Book tickets here