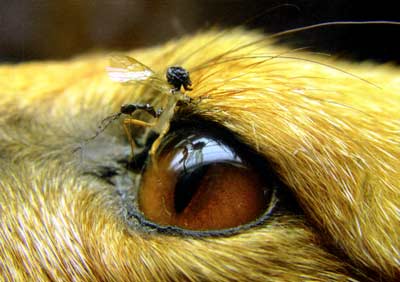 Tessa Farmer and her army of malevolent faeries have taken over a corner of London's Natural History Museum until 28 January 2008.
Part of the installation is a naturalistic, taxidermical reconstruction of faery behaviour in the wild – in this case tormenting an unlucky fox who has strayed into their territory. "They have their roots in Victorian fairies, who were quite mischievous and lived in natural habitats, often torturing animals," Farmer told the Guardian recently. "My fairies are more gory. Their ultimate ambition is to attack humans – they are just practising on the fox."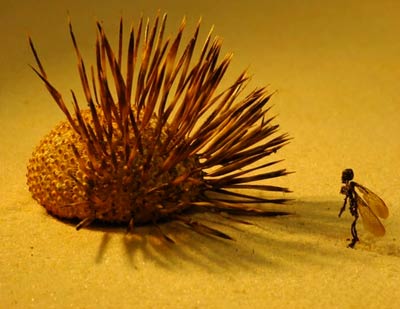 The second part is a dramatic, stop-motion portrayal of day-to-day life in the faeries' domain. Painstakingly animated by Tessa Farmer and Sean Daniels, with actual field recordings by Mark Pilkington, the film is based on a posthumous account by the only naturalist known to have witnessed the faeries' behaviour in the wild and survived.
At London's Natural History Museum until 28 January 2008.
NB: Machenophiles may be interested to know that Tessa Farmer is Arthur Machen's great granddaughter, something she only discovered some years after she had begun working with her faeries.