[click to
download PDF
8MB]  
Strange Attractor and Maggs Bros are proud to present 'Unstable', an exhibition of new and old work from Battle Of The Eyes (Savage Pencil and Eyeball), Joel Biroco, Julian House and Cathy Ward. All artwork will be for sale, as will new books and other materials from Strange Attractor Press.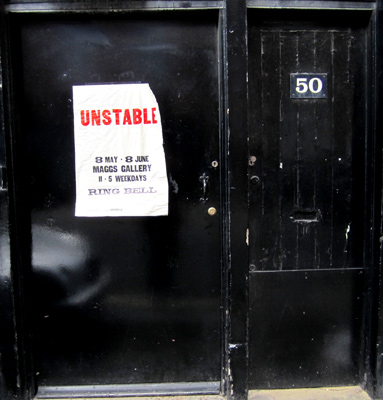 Unstable: 8 May – 8 June 2012
Maggs Counterculture and Gallery,
50 Hays Muse, W1J 5QJ, London, UK.