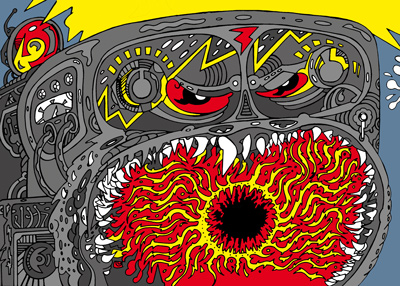 Trip or Squeek artist and comix legend Savage Pencil, aka Edwin Pouncey, will be appearing at this year's Supersonic festival in Birmingham on Saturday, 20 October. Edwin will be interviewed by The Wire's Frances Morgan about Trip or Squeek and his life in art and music.
Copies of the book, along with exclusive postcard sets, will be on sale and SavX will be signing copies.
Strange Attractor will be sharing a stall with The Wire magazine in the Supersonic dealer area, so do come and say hi!