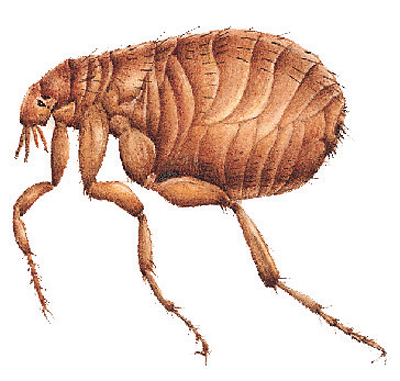 Following  the January Salon, Strange Attractor will be hosting regular events at Viktor Wynd Fine Art aka The Little Shoppe of Horrors. We're very happy therefore to present the first in this new series:
THE BIG ITCH
Thursday 25 March 2010, 6 for 7pm start
The Little Shoppe of Horrors
11 Mare St
London
E8 4RP
Amoret Whitaker, forensic entomologist at the Natural History Museum, bemoans the nation's declining flea population and tells us more than we need to know about these  magnificent micro-critters. Meanwhile, entomologist David Cain alerts us to the ongoing bed bug invasion, tells us why we should be afraid and whether there's anything we can do to stop them. Members of both families will be in attendance.
Our second event, in May, will be a talk by medievalist Dr William Maclehose, looking at the manufacture, trade and beliefs surrounding Christian relics, with special reference to the foreskin of the baby Jesus.