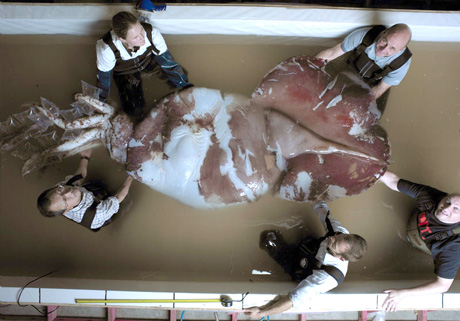 A fantastic blog from the Te Papa museum in NZ, home to the recently defrosted colossal squid, with a beachball-sized eye (all the better for seeing you with) and a 4cm beak that will reduce you to calamari in seconds.
Why do we so love monster squid?
Answers on a postcard to the comment box please.