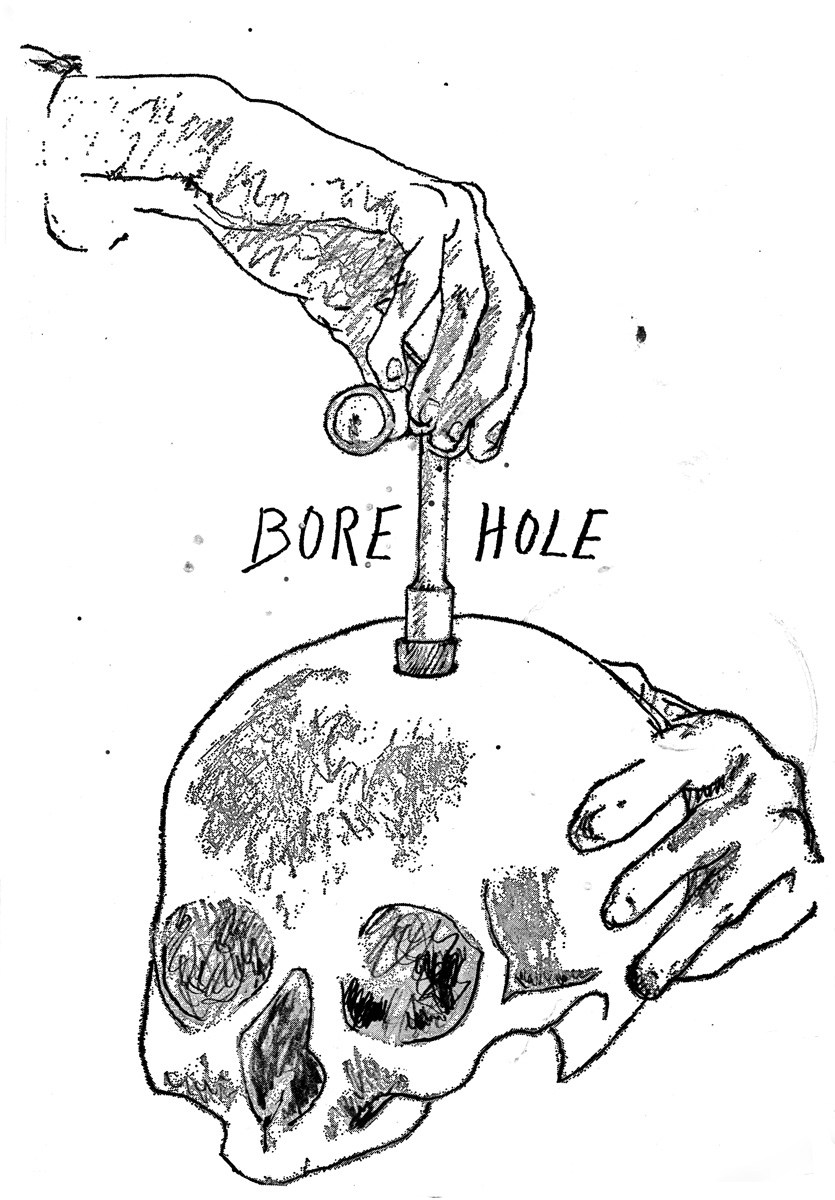 By Joe Mellen
184PP,
HB/PB  
210 x 135mm
Illustrated
£25 / £14.99 + p&p
ISBN 978 1 907222 399
Available  from your preferred online booksellers.
Available in a sewn, clothbound hardback edition of 300 and a standard paperback edition.
"Joey Mellen's memoir has achieved a legendary status that reaches far beyond the 500 long-vanished copies he printed in 1970. It has been hailed as the blueprint for the next step in human evolution, denounced as a tragic example of the dangers of drug experimentation, and retold endlessly as an irresistible anecdote of high craziness. It has become the ne plus ultra of consciousness expansion, the extreme high water mark of the psychedelic sixties."
From the introduction by Mike Jay.
What this book, I hope, will do is give an answer to the question why do people want to take drugs, as they always have throughout history
A heavily expanded edition of Joe Mellen's legendary, long out-of-print auto-trepanation memoir, Bore Hole takes us deep into the dawning of the UK's psychedelic counter culture, and into a mind breaking free from the confines of a traditional English upbringing.
Travelling to Morocco and Ibiza, then back to the first spring of swinging London, Joe Mellen discovers the pleasures of hashish, is captivated by the visionary intensity of LSD and, after meeting the Dutch psychedelic guru Bart Huges, attempts the ultimate head trip, the bore hole.
As well as a selection of unseen archive photographs, this edition includes a new postscript, essays, appendices and a 1967 interview with Bart Huges.