Edited by Raymond Salvatore Harmon
208 pages, A5, PB, £4
ISBN: 978-1907222009
We've got a handful of copies left of this book companion to the three-day festival of scientific illuminism held at London's Conway Hall on 12-14 June 2009.
The book, which was limited to 777 copies, features exclusive essays and artworks from contributors including:
Carl Abrahamsonn, David Beth, Peter Christopherson, Erik Davis, Paul Devereux, Phil Farber, Stephen Grasso, Barry Hale, Raymond Salvatore Harmon, Paola Igliori, Alan Moore, Z'EV, John Zorn.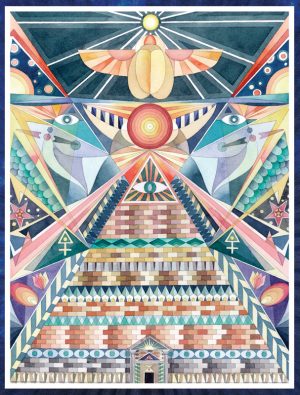 'a substantial 200-plus page book of essays by the speakers, beautiful artwork, pieces about the intent of the Festival from the organizers, background and interviews on the artists at the Festival, and more. This book is a wonderful take-away which supports what happened and will allow it to take root much more effectively for those who were there. I've read the essays of several presenters and the interview with the re-united band Comus after their performance and it really helped deepen my experience. … It stands well on its own as something of a snapshot/ad hoc manifesto of the current "occult revival" (if, in fact, such a thing is happening).
Gareth Branwyn, Boing Boing