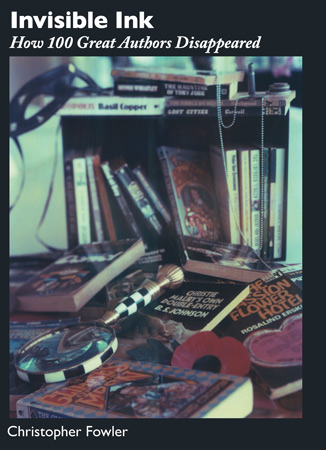 By Christopher Fowler
224pp, 160mm x 140mm
PB, £9.99
ISBN: 978-1-907222-15-3
They were popular, influential and often hugely successful, but then they vanished from bookshelves, even in their own lifetimes.
What happened to them?
Also available for Kindle UK / US 
There are a great many authors we grew up with whose books became touchstones in our lives, who have simply disappeared.
Adopting false identities, switching genders, losing fortunes, descending into alcoholism, discovering new careers, the stories of the missing authors are often more surprising than any of the fictions they wrote.
But their books live on in our homes and our memories. They're passed to our children, to our friends, to secondhand shops. And sometimes they surprise everyone by revealing their secrets…
These are the extraordinary stories of over one hundred forgotten authors. Some chose their own fates, some were simply unlucky, but many should be remembered and revered by all book lovers.
ABOUT THE AUTHOR: Christopher Fowler is the author of the popular Bryant and May series of mysteries, as well as an autobiography, Paperboy and several short story collections.