JOURNAL ONE | CONTENTS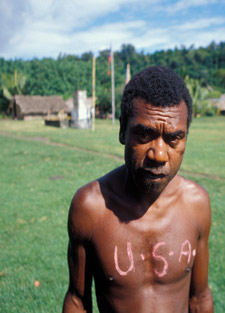 "One of the most weirdly beautiful, beautifully weird magazines of the past hundred-odd years. It smacks far more of the late nineteenth century than the early twenty-first, and for anyone who has so much as the mildest penchant for the odd, it is a rare delight."
Kevin Jackson, Independent on Sunday.
|Pilgrimage to Truth Mountain: Life Reform 1900-1920
by Alex Martin
|The Last Cargo Cult by Mike Jay
| Sadhus, Sannyasis, Ascetic Mendicants & Renouncers by Tom Vater
| Herworld artworks by Cathy Ward
| Strange Cults and Secret Societies of Modern London by Father Alan Walker
| Welcome to Disturbia by Ken Hollings
| Magick Cyrkles: Glasgow Walks & Photographs
by Drew Mulholland
| Derek Raymond & Patrick Hamilton: Drinking in London Through their Eyes
by Cathi Unsworth
| Lost Wax: Blackpool's Passed Attraction
by Cathy Ward
| The Craft of Ladies' Hairdressing
Rediscovered by Xtina Lamb
| Rorschach Audio: Art & Illusion for Sound
by Joe Banks
| Mind the Zap: Mind Control at Greenham Common?
Helen John interviewed by John Lundberg
|The Return of the Old Ones: HP Lovecraft & the crisis of Modernity
by Justin Woodman
|In Search of Terror's Degree Zero by Tom McCarthy
| Montague Summers, the Marquis de Sade and the Curious World of the British Society for the Study of Sex Psychology by Timothy d'Arch Smith
| David Lindsay: Arcturus & Beyond
by Mark Valentine
| The Myth of Punch by Eric, Count Stenbock. Introduced by David Tibet
| The Book of Fortunatus by Doug Skinner
SAJ1 is currently unavailable.
For archival purposes our first press release is available as a PDF (saj1pr).