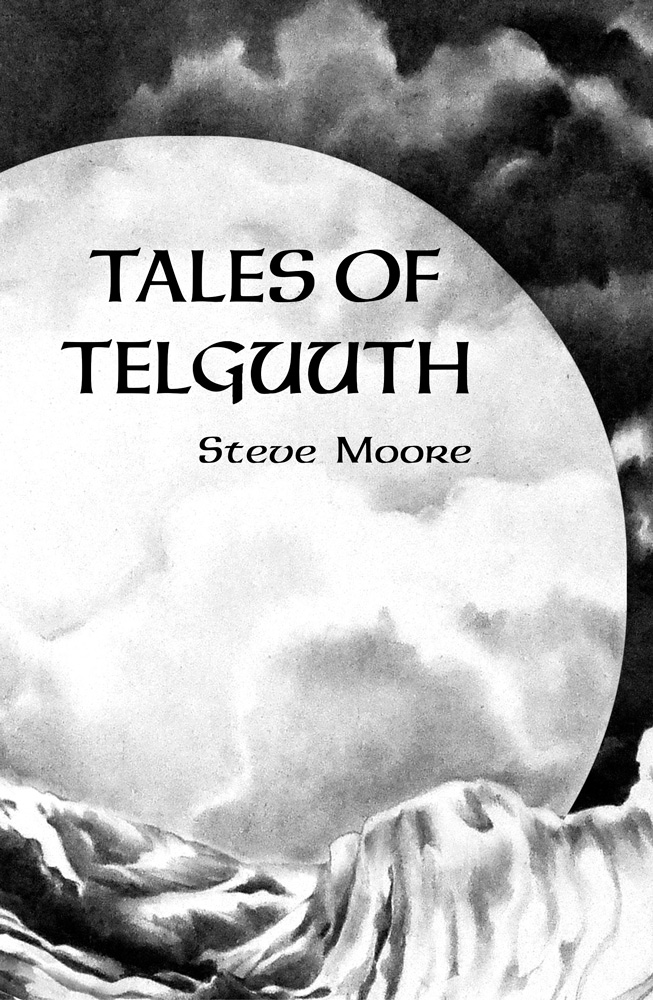 Tales of Telguuth
by Steve Moore
Hardback
Edition of 300 copies only
168pp, 210 x 148mm
£25
The collected chapbooks of these bawdy, drippingly decadent fantasy tales from the author of the acclaimed Somnium.
"To the perplexity of the astromancers gathered thereabouts, no explanation could be offered for the sudden fulguration that splintered a cloudless nocturnal sky above the ancient city of marmoreal, melancholic Bok; still less was it apparent why the lightning should have struck what appeared to be nothing more than an antique basalt slab cemented to a courtyard wall within the palace grounds."
From 'Regrettable Denouements'.
Strange Attractor are proud to present this unique anthology of the late Steve Moore's privately-publshed fantasy stories, which combine the dark cosmologies of Clark Ashton Smith, with Charles Baudelaire's sensual malevolence and Robert E. Howard's mytho-poetic barbarism.
Fully illustrated by Conny Prantera.
'In this collection, each word burning as though dipped in flaming brandy, we are issued with a unique passport to a world bedizened not with gems but with beads of exotic venom, a hallucinated land of perverse wonder, now forever lost among the sedate lanes and closes crowning Shooters Hill.' ~ Alan Moore
Hardback special edition of 300 copies only