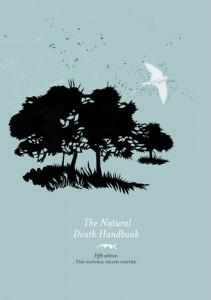 By The Natural Death Centre
488pp, 3 x A5 PB in slipcase,
£24
Available only from the Natural Death Centre
The Fifth Edition of the Natural Death Centre's acclaimed handbook, the essential guide covering the practical, emotional and spiritual aspects of death and dying. This new, expanded edition comprises three volumes in a beautifully designed slipcase.
Founded in 1991, the Natural Death Centre is the leading charitable organisation advising on all aspects of dying and bereavement as well as consumer rights and environmental matters concerning your own funeral or that of a loved one.
This thoroughly updated and revised Fifth Edition of their celebrated handbook is now presented alongside a new collection of essays on death, dying and funeral practices by doctors, historians, authors, poets, theologians and artists including Richard Barnett, David Jay Brown, Dr Sheila Cassidy, Charles Cowling, Bill Drummond, Stephen Grasso, Maggi Hambling, Graham Harvey, Gary Lachman, Nick Reynolds, and Dignity in Dying.
The third book in the package is a comprehensive directory of UK burial sites, funeral directors and stockists selected and recommended for their ethical and environmental qualifications.
ABOUT THE AUTHORS
The Natural Death Centre is a social entrepreneurial, educational charity that gives advice on all aspects of dying, bereavement and consumer rights in this area. It gives support on family-organised and environmentally friendly funerals and run the Association of Natural Burial Grounds. Since its inception in 1991, the NDC has sought to inform, empower and inspire the public in all matters relating to death and dying, and in particular to increase awareness of funeral choices outside of the mainstream.