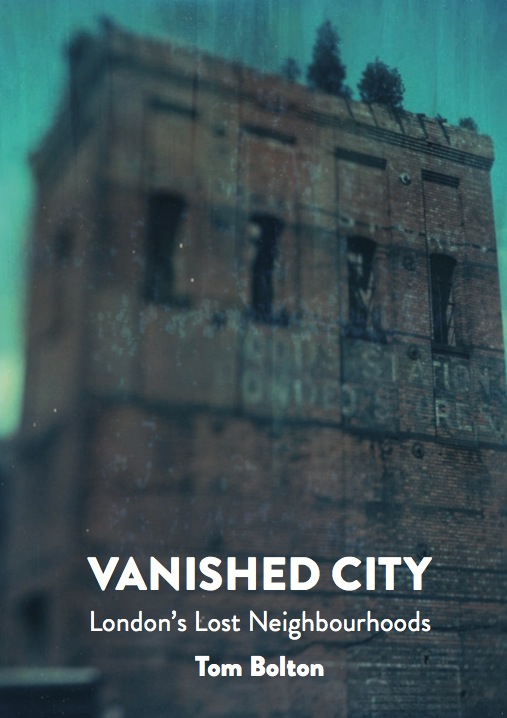 Tom Bolton
Photographs by SF Said
PB 272pp, £11.99
170mm x 120mm, Illustrated
ISBN:  978-1-907222-29-0
DISCOVER LONDON'S HIDDEN PAST
London is in a state of constant transformation, layer upon layer built up over centuries of destruction and reconstruction. There is so much change all around us that we scarcely notice it, but among the areas now vanished and forgotten are some of the city's most famous, and infamous, neighbourhoods.
Vanished City takes us to ten areas, well-known in their day,which have disappeared from the A-Z. Each chapter tells the stories of places once known to every Londoner, including the most feared neighbourhood in the Western world, London's first Olympic Park, its first port, the original Grub Street, a high society spa resort, an occult square, a landscape of ancient, mythical kings, a notorious slum, and the streets stalked by the first London serial killer.
Lost London lies right under our noses, in places we think we know and places we never thought to visit. Vanished City peels back the layers to reveal London as it used to be.