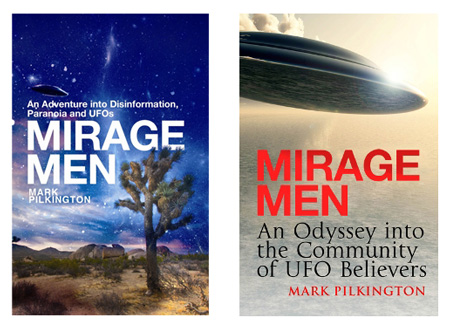 I will be giving a talk entitled 'The Abuses of Enchantment' at the fantastic South East London Folklore Society next Thursday, 8 July. The presentation is a spin-off talk from Mirage Men that looks at various incidents of folkloric abuse, both documented and speculative, by the world's military and intelligence services, incorporating ghosts, UFOs, vampires, yetis and more.
The evening starts at 8pm and can be found upstairs at The Old King's Head, Kings Head Yard, 45-49, Borough High St., London SE1 1NA.
This is as good a time as any to announce the launch of the Mirage Men site. It  discusses and expands upon material featured in the book, published at the end of July by Constable and Robinson in the UK, and early September in the US by Skyhorse.
Meanwhile, if you'd like me to give a talk to your meeting group, conference, music festival, revivalist gathering or radio audience no matter how large or small, do get in touch as I'll be happy to do it for the cost of travel expenses and, ideally, something to eat and drink!