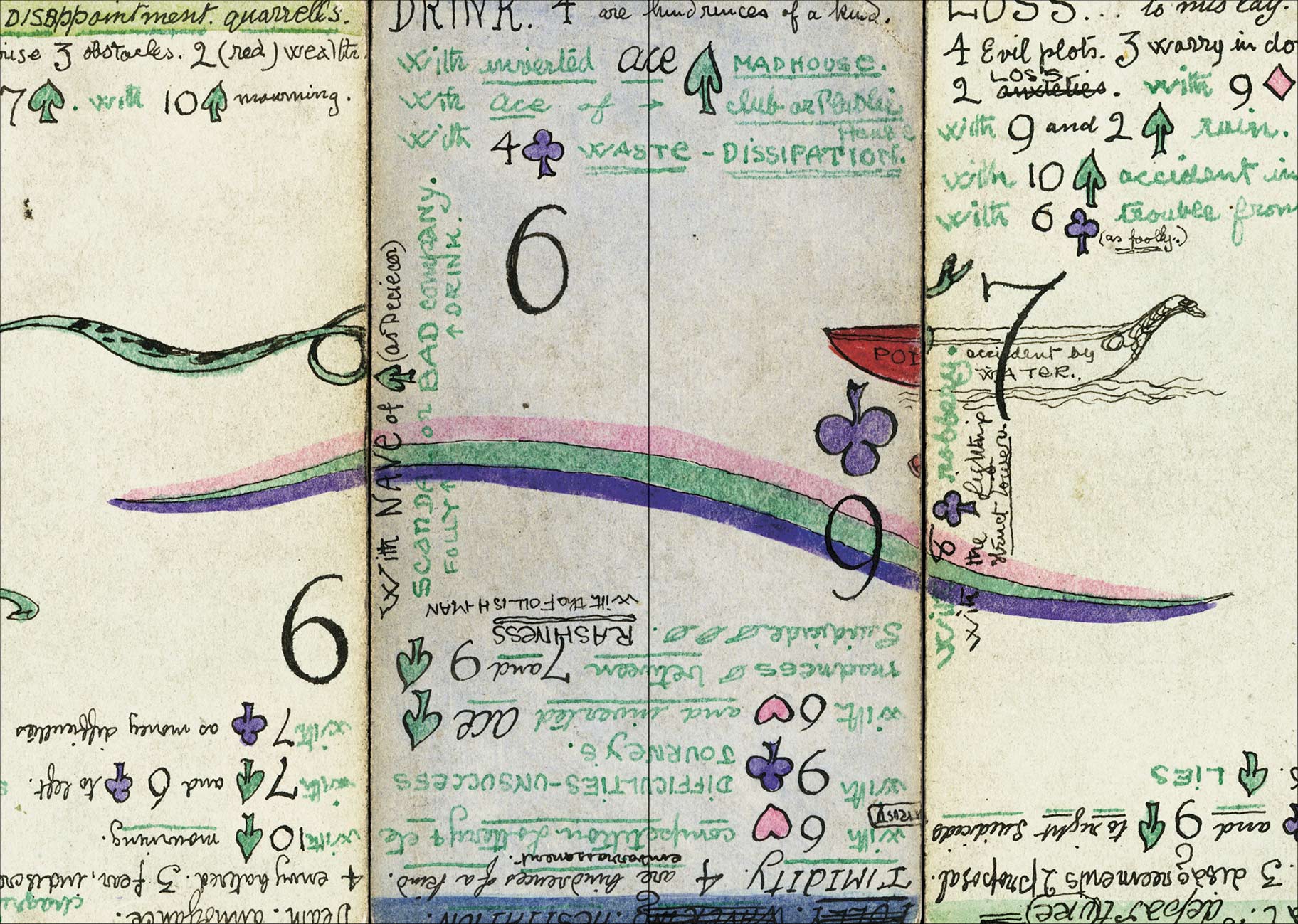 Lost Envoy: The Tarot Deck of Austin Osman Spare launches on 11 May at Camden Arts Centre, Arkwright Road, London NW3 6DG, from 7-9pm. All are welcome.
The deck itself will be on display until Sunday 15 May.
The launch will be accompanied by short talks and presentations throughout the evening and includes the first public showing of Spare's extraordinary cards, following their creation circa 1906.
Lost Envoy reproduces Spare's deck in its entirety, alongside commissioned texts from Phil Baker, Helen Farley, Alan Moore, Kevin O'Neill, Sally O'Reilly and Gavin W. Semple. The book is edited by Jonathan Allen and published by Strange Attractor Press in association with The Magic Circle. Design by Fraser Muggeridge studio. Lost Envoy is funded by Arts Council England.
Buy it exclusively here.