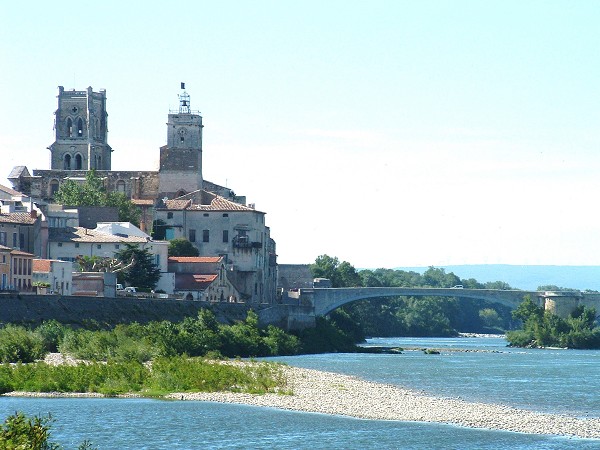 On August 16th 1951 a number of people in the quiet southern French town of Pont St.Esprit began to fall ill. Stomach pains were soon followed by violent and often terrifying hallucinations. Local hospitals were soon overwhelmed and more than thirty people were taken to asylums in nearby towns. It was soon decided that the cause was bread poisoning and the evidence pointed to just one Bakery. The reason, it was believed was 'ergot', a fungal infection found in Rye bread which had often caused mass poisonings in Medieval times.
But documents obtained by the American writer Hank Albarelli suggest that rather than simple 'ergot' there was a strong possibility that the symptoms and the nature of the outbreak were not a tragic accident. In his research in to the mysterious death of the CIA biochemist Frank Olson and his post-war work on LSD and its uses as a biochemical weapon he got hold of papers implying Olson's connection with the Pont St Esprit outbreak.
Read this article or listen to 'Documents' on BBC Radio 4.
The jury's definitely still out on this one – for a solid roundup, check out Physorg's summary of the competing theories from Steven Kaplan and Hank Albarelli. My own sense is that even if the CIA weren't directly responsible for the outbreak of madness, Albarelli's research shows that they were certainly interested in it, and perhaps did send Frank Olsen out there to investigate.
One piece of  interesting orbital data is that the first American book on the outbreak, The Day of St Anthony's Fire, which presents the ergot theory in some detail, was written by John Fuller and published in 1968. Fuller had made his name writing two UFO books, The Interrupted Journey (1966), about the alleged alien abduction of Betty and Barney Hill, and Incident at Exeter (also 1966), about the 1965 UFO flap around Exeter, New Hampshire. I looked into this last case for Mirage Men, but didn't end up using the material in the book and plan to post and discuss it over at the Mirage Men blog in the near future.