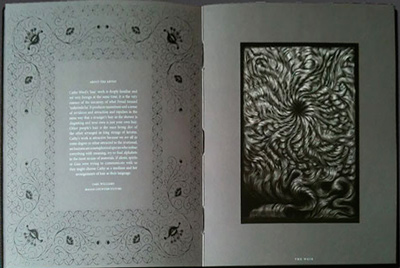 The first monograph of Cathy Ward's incredible Liberty Realm artworks, as featured in Strange Attractor Journal One, is now available as a beautiful, signed and numbered edition of 23 copies.
Measuring 25cm x 21cm, this edition features 23 hand-tipped plates on heavy dark grey stock all encased in a cloth-bound, stamped cover.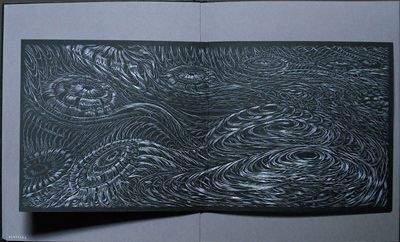 Larger plates fold out to a generous size and are printed on archival heavy art stock, each plate is the same quality and otherwise identical to a framed print. The volume also features an essay by art historian Dr Robert Wallis that provides insight and context to the work.
You can explore the book further at the Liberty Realm site.