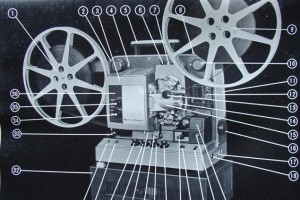 Birmingham's Flatpack Film Festival kicks off this week with screenings and other events, including a guided walk around Birmingham's lost cinemas in which psychogeographers can sniff out the ghosts of long-lost big screens with local historian Ben Waddington. There's also a Secret History of Birmingham, a screening of found tapes and reels for fans of unofficial archives.
I'm looking forward to seeing Marwencol, a documentary about Mark Hogancamp, who has built a miniature version of an occupied WWII Belgian town in his back garden – 'outsider art' is a tricky subject, but this film looks as if it engages with the term itself, rather than simply boggling at the oddness…here's the trailer.
More Flatpack news over at the Electric Sheep blog.