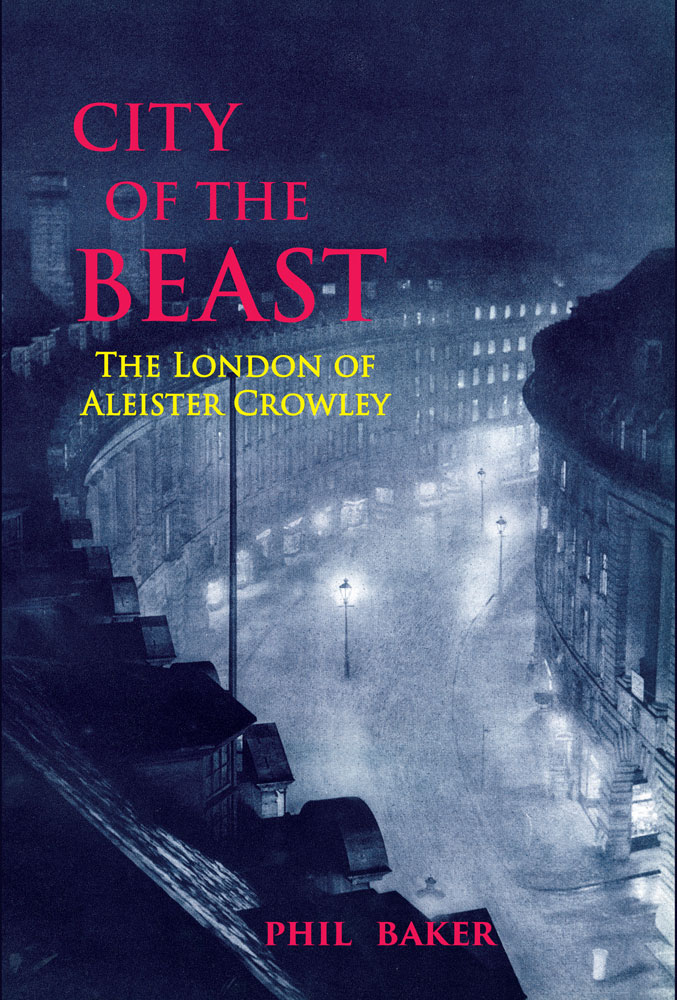 The London of Aleister Crowley
by Phil Baker
Foreword by Tim D'Arch Smith

133mm x 203mm
HB/PB, 304pp
ISBN: 9781913689322
PB £17.99
HB special edition £35:
One of 400 copies, signed by the author, with an exclusive bookmark. HB edition available only from SAP.
A topographical narrative as elegantly constructed as Harry Beck's schematic map of the London Undergound – an astonishing subterranean journey awaits, taking us through the myriad calling points of Crowley's life, and this wicked city's collective unconscious.
– Jake Arnott
City of the Beast presents an enthralling psychogeography of a London that is irrevocably lost. Piccadilly Circus was once deemed to be the absolute centre of the British Empire, and it and its immediately surrounding streets with their grand hotels, restaurants, cigar shops, gunsmiths and prostitutes were the favourite stamping ground of the tweed-knickerbocker-clad occultist Aleister Crowley.  But Phil Baker's thorough researches have also led him to other dimly lit streets that were thronged with Bohemians, charlatans, spongers, drug addicts, spiritualist cranks, would-be femmes fatales, yet more prostitutes and astral phantoms – so many lost souls. The map even extends to such territories as 'Battersea, supreme word of malignity in the tongue of the pit' (as Crowley had it). An unflinching light has been shed upon the sinister man-about town Crowley. A brilliant book.
– Robert Irwin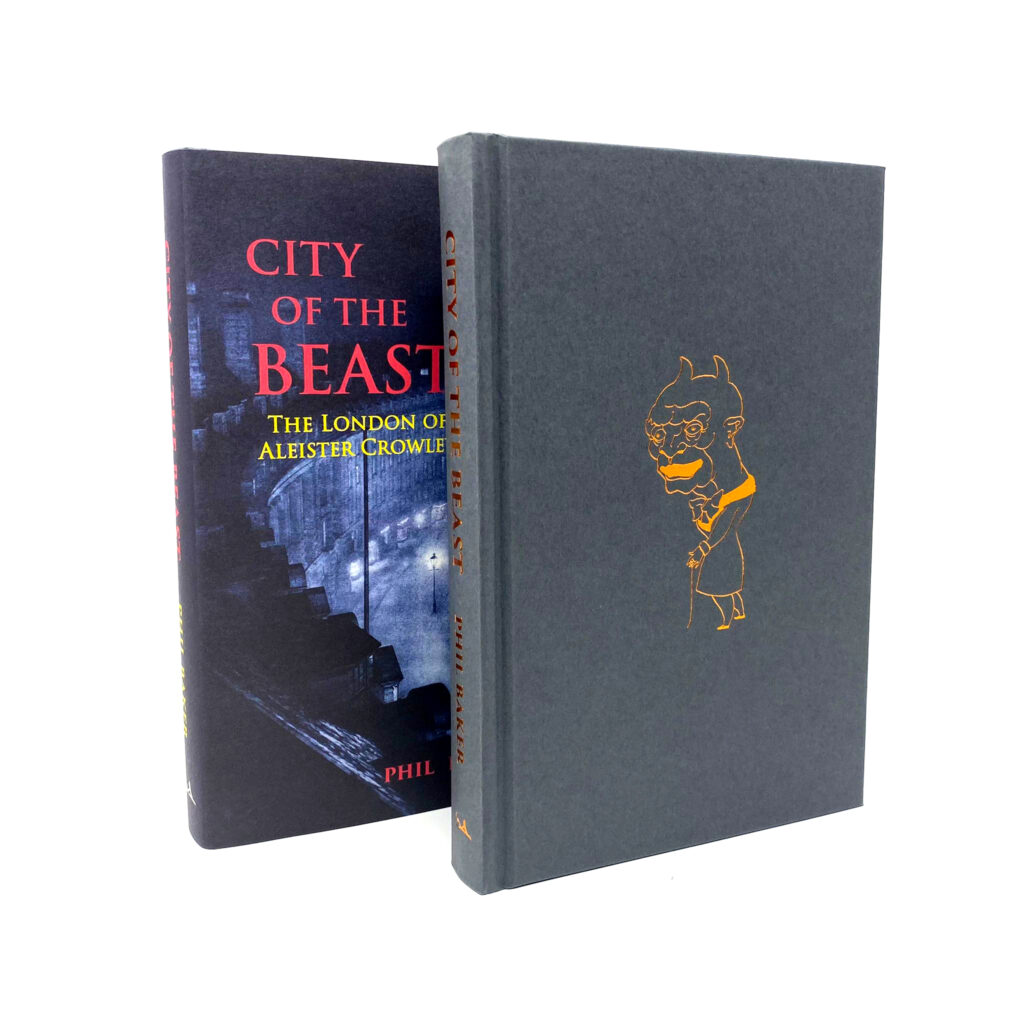 "London – dear, vile London!"
Aleister Crowley, "The Great Beast", infamous author and occultist, had a love-hate relationship with London, but it was where he spent much of his adult life, and it was the capital of the culture that created him.
City of the Beast is not a walking guide, although many routes could be pieced together from its pages. It is a biography by sites, revealing a man, an era, and a city. Fusing life-writing with psychogeography, steeped in London's social history from Victoria to the Blitz, it draws extensively on unpublished material and offers an exceptionally intimate picture of the Beast.
Through 93 locations, we follow Crowley searching for prostitutes in Hyde Park and Pimlico, drinking absinthe and eating Chinese food in Soho, and finding himself down on his luck in Paddington Green – but never quite losing sight of the illumination that drove him: "the abiding rapture," he wrote in his diary, "which makes a 'bus in the street sound like an angel choir!"
ABOUT THE AUTHOR
Phil Baker's books include Austin Osman Spare: The Life and Legend of London's Lost Artist, The Dedalus Book of Absinthe, London: City of Cities, and The Devil is a Gentleman: The Life and Times of Dennis Wheatley. He lives in central London.