Coil Live in London
2000-2002
Photographed by Ruth Bayer
170 x 220mm
160pp + 6 page fold out
Over 200 photos in colour and BW. Texts by Ruth Bayer and Mark Pilkington.
+ 32pp chapbook Sick Mirrors: Coil at the Barbican
+ Flashing black and silver enamel Time Machines hieroglyphic monad badge.
HB edition of 500 copies only, signed by Ruth Bayer: £45 +p&p.

Signed and numbered prints of some of the images are also available here.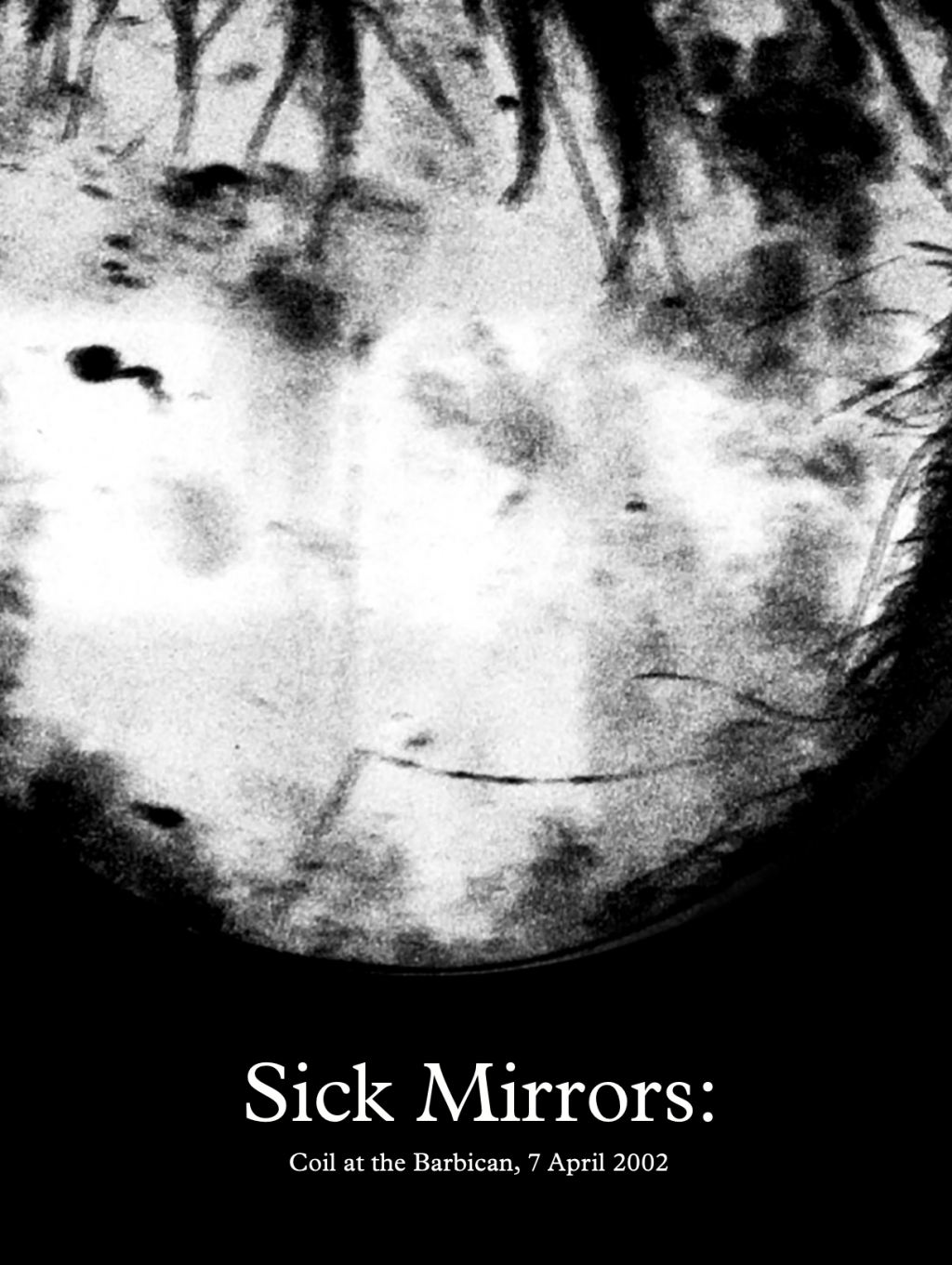 This book is a time machine. 
We're thrilled to present this collection of photographs by Ruth Bayer, documenting Coil's first live performances as a band between 2000 and 2002.
Ruth was granted unprecedented access to three live London performances – at the Royal Festival Hall, the Queen Elizabeth Hall, and the Barbican – and was present both onstage and during behind-the-scenes preparations.
Ruth's images capture both the method, and the madness, of Coil's now-legendary live performances, and provide a unique window into this critical, final phase of Coil's existence.
"I first met John Balance in 1988 at the photo session for the Current 93 album Earth Covers Earth, which I shot on Hampstead Heath in London. He was known to everyone as Geff (his birth name), and he wore a fabulous Hawaiian shirt to the session. That was the first time I photographed him, and the book you are now holding contains the last photos I took of him – and the only photos I took of his partner Peter 'Sleazy' Christopherson."
Ruth Bayer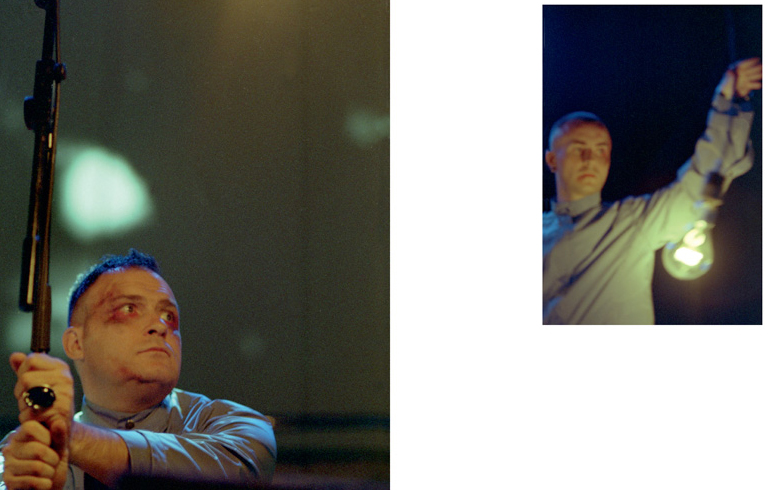 Camera, Light, Oblivion incorporates a signed 166-page full colour, hardback book in a transparent dust jacket, a 32-page BW chapbook, and a 'flashing' black nickel and enamel badge of the backdrop to the Time Machines performance, John Dee's 'Hieroglyphic Monad'.