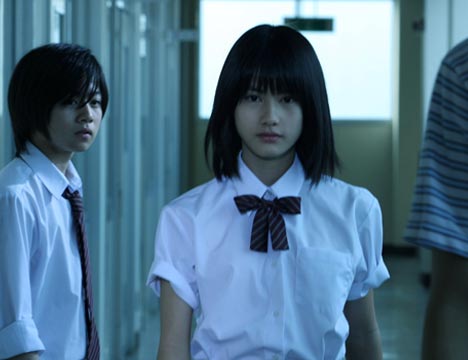 The February issue of independent film magazine Electric Sheep is now online, with features, interviews and reviews posted up throughout the month.
This issue's theme is 'confessions', in honour of the new Japanese revenge thriller of the same name, which had its UK premiere at Frightfest last year. There's an interview with director Tetsuya Nakashima and you can see the trailer here.
SA readers might also want to check out the Reel Sounds column about the soundtrack to Jacques Tourneur's I Walked with a Zombie, and forthcoming features about The Exorcist series and the 'nunsploitation' genre – and of course, Electric Sheep's comic-strip take on The Last Lovecraft. New films reviewed include Australian crime drama Animal Kingdom, Iraqi director Mohamed Al-Daradji's Son of Babylon and French thriller In Their Sleep.

Electric Sheep's journal of film essays, The End, is out on Strange Attractor in March – look out for news of the launch and other events around the release. In the meantime, the ES site has a rapidly growing archive of underground film criticism that's well worth a browse.