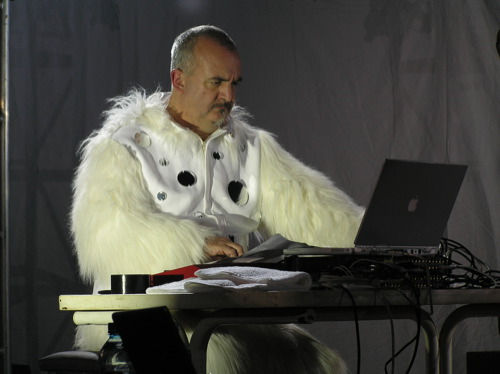 Sad news today, the passing, aged 55, of artist and musician Peter Christopherson co-founder of the influential bands Coil, Throbbing Gristle and Psychic TV. Apparently Peter died in his sleep.
In the wake of Sleazy's death a number of memorial sites have sprung up around the web and there's a thorough obituary over at The Guardian. As a Strange Attractor memorial of sorts, here's an article Peter contributed to the 2009 Equinox Festival catalogue that outlines some of his philosophy: Sacred and Profane (PDF).
I'm also hoping to make available, online, a recording of Coil's performance at the Strange Attractor/Third Stone Megalithomania conference in 2001.