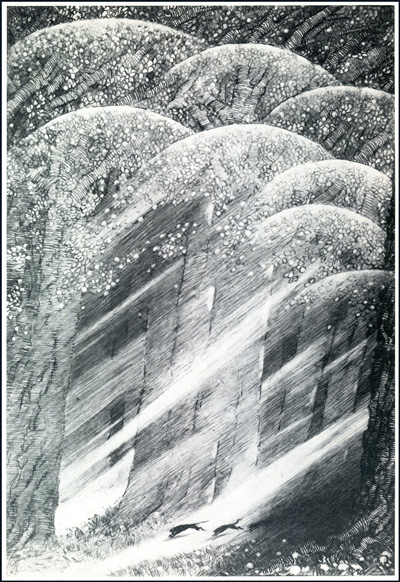 A gorgeous selection of Sidney Sime illustrations over at Golden Comic Book Stories.
Sime, best known for his illustrations accompanying the tales of Lord Dunsany and Arthur Machen, is perhaps the greatest ever illustrator of dream-worlds and fantastical landscapes and SAP has always dreamed of publishing a collection of his work.
There's a small but wonderful  museum of his work above the village hall in Worplesdon, Surrey, where Sime lived, which contains many original illustrations as well as some of his lesser known but no less striking stage designs.
Via Arthur mag