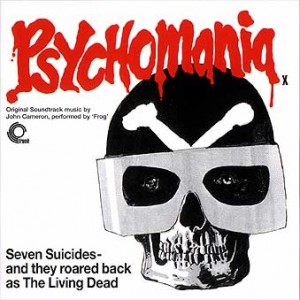 The End: An Electric Sheep Anthology will be out next week, so I'll be talking about it tomorrow on Resonance FM as part of the Original Soundtrack show.
Hosted by strange audio collector extraordinaire Jonny Trunk, who's released the soundtracks of underground classics like Psychomania and Blood On Satan's Claw on his Trunk label, it's a weekly show about soundtracks and film-related music.
I'm playing some of my favourite soundtrack recordings from 4.30pm, possibly featuring the following:
We'll be doing a competition to win a copy of The End plus a set of artists' postcards by some of the book's illustrators, so listen out for that too.