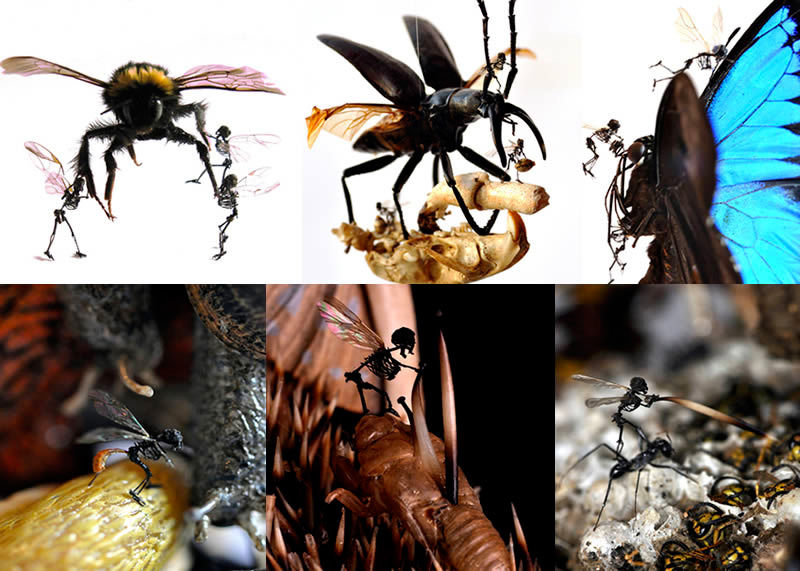 Sculptor and SA pal Tessa Farmer has a new exhibition opening this weekend at Viktor Wynd Fine Art, 11 Mare St, Hackney, London E8. It runs until 30 October.
As part of the exhibition Strange Attractor have collaborated with Tessa and Viktor Wynd to put together a one day symposium on faery lore and Tessa's artwork.
Tickets are £25, though early bird tickets, and those bought from the gallery are only £15. You can book tickets here.
The line up for the event is as follows:
Good Neighbours: Faeries, Folklore and the Art of Tessa Farmer
Saturday 1 October 2011, 11am til 7pm
Viktor Wynd Fine Art, 11 Mare St, London E8
A day of presentations, readings, films and discussion:
Tessa Farmer introduces her work
Gwilym Games (The Friends of Arthur Machen) looks at faeries in the work of Arthur Machen, great-grandfather of Tessa Farmer
Jeremy Harte (The Folklore Society, author of Explore Fairy Traditions) considers faeries and otherness
Petra Lange Berdt (author of Animal Art) on insects and art
Carol Mavor (author of Reading Boyishly) reads a dark faery tale
Catriona Mcara (editor of Anti-Tales: The Uses of Disenchantment) examines the films of Tessa Farmer
Diane Perkiss (author of At The Bottom of the Garden) surveys the changing face of the little people
Viktor Wynd (The Last Tuesday Society) reads classic short faery tales
Tickets are £25, though early bird tickets, and those bought from the gallery are only £15. You can book tickets here