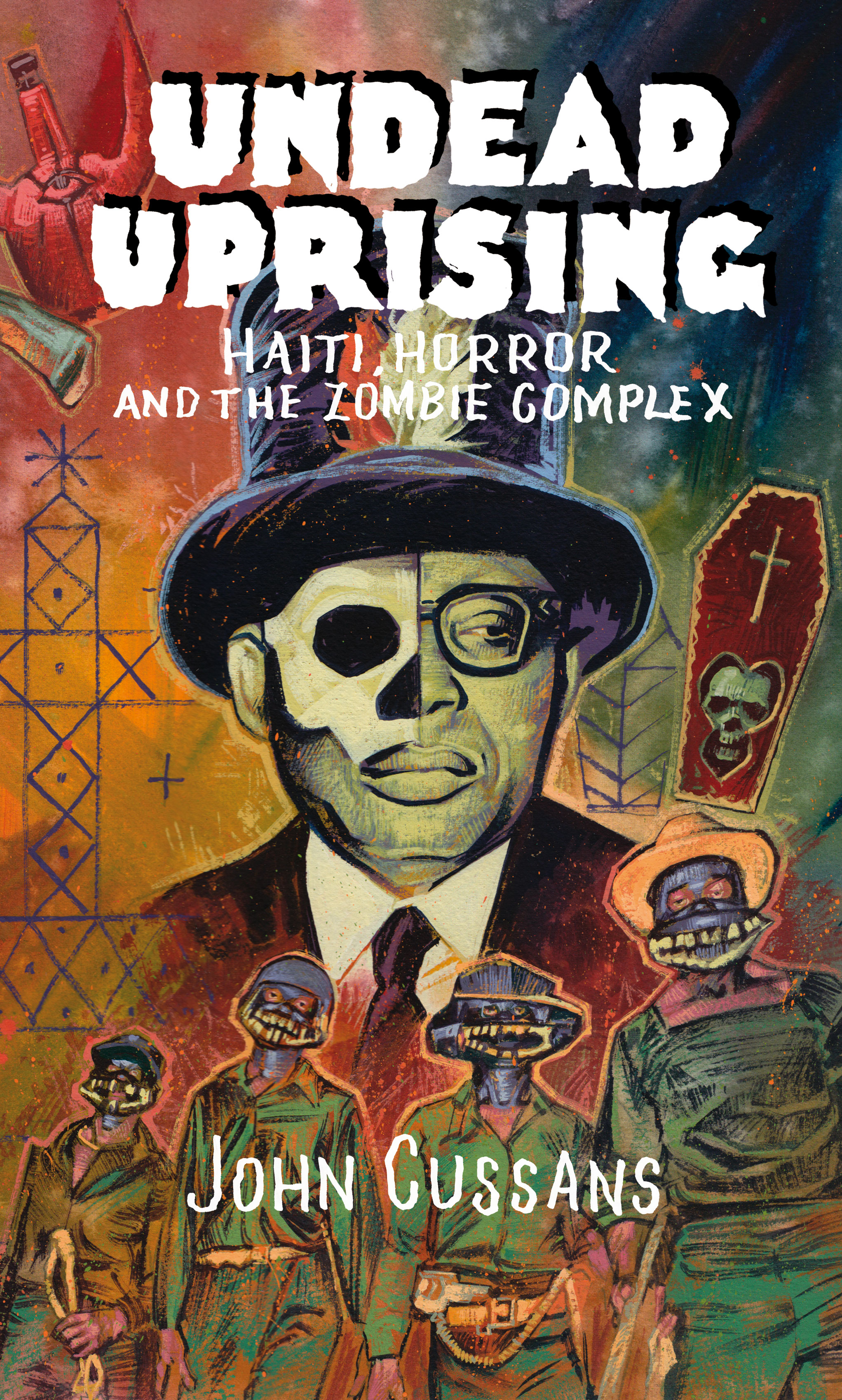 Undead Uprising
By John Cussans
400pp approx
Available in HB and PB editions
Illustrated b/w
£25.00 / £20.00
A complex, highly intertextual book… [which] draws equally from the wells of critical theory, Haitian history and mass-market entertainment… Undead Uprising is exhaustively researched and covers a huge amount of ground, vastly more than can be conveyed here.
Times Literary Supplement
In 1929 the explorer William Seabrook published The Magic Island, a questionable travelogue that portrayed the Caribbean state of Haiti as a menacing hinterland of ecstatic ritual, voodoo possession, zombie labourers and meddling spirits.
Despite the sensational nature of Seabrook's book, the image of Haiti as a mysterious domain stricken by dark forces has come to characterise western pop-cultural impressions of the country ever since, from Graham Greene's novelistic evocation of state-terrorism The Comedians, to the lurid depictions of 'voodoo nations' in Ian Fleming's Live and Let Die and Wes Craven's The Serpent and the Rainbow.
Pursuing the figure of the zombie from folk bogey to cinematic icon, artist and writer John Cussans asks how myth and reality and have come to find themselves so entangled in Haitian history, and how voodoo beliefs have informed both Haitian politics and the superstitious diplomacy of foreign nations.
Cussans' book is a richly researched and original exploration of the mythical life of Haiti, tracing its stories through mesmerism, Surrealism, imaginative literature and the nightmare images of Hollywood. At once a thorough survey of colonial racism and a philosophical provocation, Undead Uprising traces the feedback loops that occur between fantasy and reality, and asks how myth has worked both for and against this fascinating country in its quest for independence.
About the author:
Dr John Cussans is an artist, writer and researcher with an academic background in graphic design, illustration and art theory. Since 2009 he has been involved with the Ghetto Biennale in Port-au-Prince, Haiti, often working with the Haitian video collective Tele Geto. He currently teaches at the Ruskin School of Art.