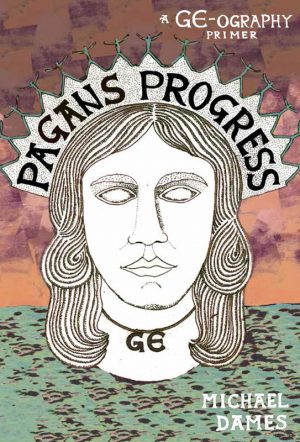 A Ge-Ography Primer

Michael Dames
Illustrations by Natalie Kay-Thatcher
Paperback
196mm x 132mm
360pp, 50 bw images
£15.99
ISBN: 9781907222498
A newly ancient vision of the British landscape from one of its most admired mythographers.
In an age of ecological turbulence, our understanding of the hills, rivers and fields we live amongst is more critical than ever. But what might the academic study of geography fail to teach us, and what relationships to the land might be revealed by reinvestigating the neglected knowledge of myth, history and legend?
Michael Dames sets out to reconnect with the hallowed landscapes of Britain and Ireland, and finds them populated by ancient goddesses, strange rites and embedded energies. As he voyages beneath the Neolithic immensity of Silbury Hill, past the chalk horse of Uffington and the ravaged cliffs of Land's End peninsular, Dames encounters holy cows, monstrous giants, industrious bees, medieval devils, Sheela-na-gigs, bag ladies and salmon women, channeling the timeless folk tales they have to tell.
In this series of deeply-researched, insightful and lyrical vignettes, Dames reinstates the figure of the goddess Ge into the landscape. Beautifully illustrated by artist Natalie Kay Thatcher, each chapter of this far-roaming book conducts a pilgrimage along the ancient tracks and byways of dimly-remembered lore, renewing connections with customs and traditions that have long underscored our relationship to the lands we inhabit.
A pagan's progress towards re-enchanting and deepening our sense of belonging to a landscape both strange and sacred.