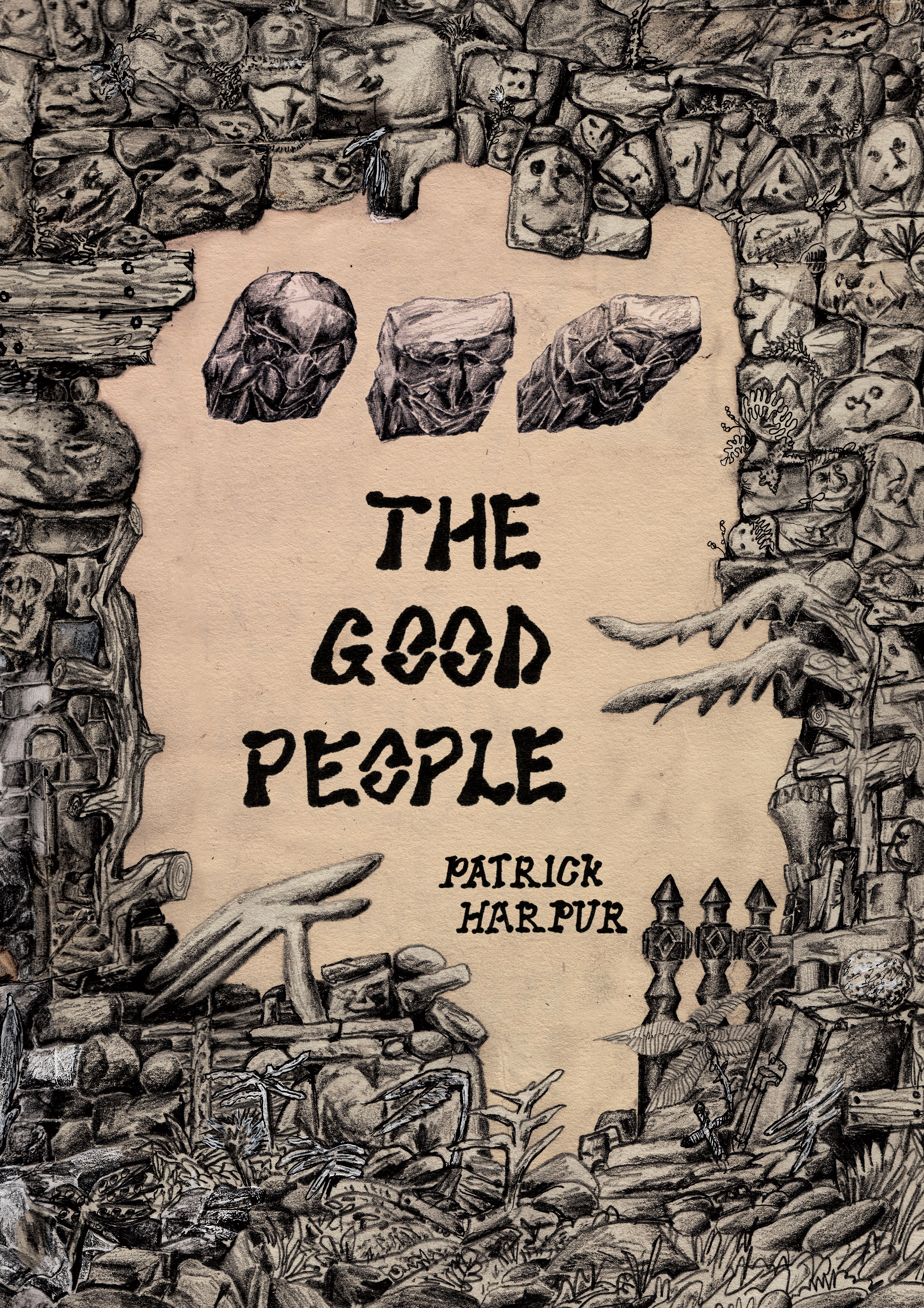 The Good People
By Patrick Harpur
256pp
HB & PB editions
Cover by Leon Sadler
£25.00 / £12.99 (Hardback edition limited to 100 copies)
It's the summer of 1989, a time of global flux just before the collapse of the Berlin wall and of South Africa's Apartheid; a time of signs and portents…
Two women see something uncanny in the skies over west London.
Maeve, the elderly wife of the local vicar, finds she has lost nearly an hour of her life. In search of this lost time, she uncovers the memory of an encounter with aliens and, worse, an event from her childhood in Ireland which she finally redeems in the underworld of an IRA-infested pub…
Her husband Alistair has his own nightmare: preparations for the visit of an African bishop and his entourage for a Christian conference, whose left-wing agenda is threatened by the attendance of a famous and mysterious nun…
Whilst Heather's sighting comes as a revelation that leads her, like a Grail knight's quest, through strange ordeals, from membership of a menacing cult to an alternate reality; from a mental hospital to, finally, an encounter with her own hidden depths.
A companion volume to the author's critically lauded Daimonic Reality, a classic non-fiction study of otherworld journeys, The Good People is a modern fairy tale that dramatises with pace and wit the interpenetration of revelation and delusion, the natural and the supernatural, worldliness and sanctity – intimating that all our humdrum lives are shadowed by the alien dimension of myth.
About the author:
Patrick Harpur is the author of Mercurius; or, the Marriage of Heaven and Earth, a study of alchemy; The Philosophers' Secret Fire: A History of the Imagination outlining an esoteric Western way of seeing the world which has been largely forgotten; and the rather ambitiously titled A Complete Guide to the Soul. He has also published three novels: The Serpent's Circle, The Rapture and, most recently, a highly-autobiographical black comedy called The Savoy Truffle.