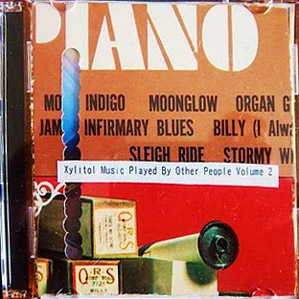 £8, 2x mini-CD
Hand-made sleeve and disc art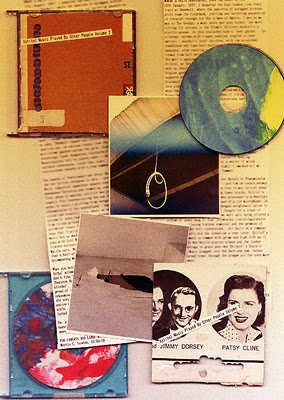 New, exotic electronic musics sourced from the recordings of electro-kosmische artist Xylitol:
CD ONE features WOEBOT, UM, BELBURY POLY, THE ASTERISM, KEK-W and the ORCHESTRA INTANGIBLE 73 and SCULPTURE
CD TWO features A.J. HOLMES AND THE HACKNEY EMPIRE, OMMM, NOCHEXXX,MISSHAWAII, NOCTURNAL EMISSIONS, RADIO 9 and DRIFT OF SIGNIFIEDS
Released, as with previous Xylitol releases, across a set of two 3″ mini cds, each painstakingly packaged in a unique custom multi-level sleeve with inserts, small bits of paper, photographs, etc to make for a very special, limited edition.
Featuring audacious sleevenotes from Martin C (Woofah 'zine / BTI.RIP blog) and sinister / uncanny photographic inserts by Nina Power.
For a taste of unadulterated Xylitol, check out 2009's 'Ghost Office':