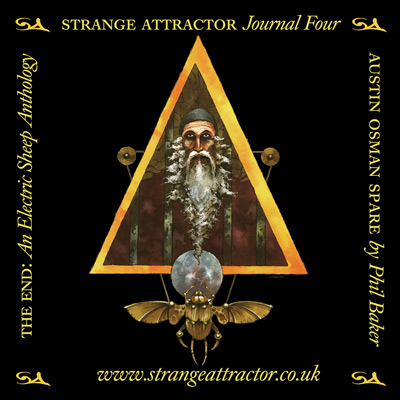 2011 marks a decade since John Lundberg and I started organising Strange Attractor events at London's Horse Hospital, and through a serendipitous collision (or should that be collusion?) of accident and design, it sees Strange Attractor Press enter what we hope to be a new phase of our evolution.
New SAP site
First of all, you may have noticed the new web site – the first major overhaul since John created our first web page in 2001. Huge thanks to the brilliant nay, even godlike, Ralph Cowling, who has toiled above and beyond the call of duty to integrate the various elements of the Strange Attractor multiverse into one site. There will no doubt be a few teething problems as the site is properly used, so if you have any problems with it or suggestions for improving it, then please let us know at web[at]strangeattractor.co.uk. We are already planning a second stage of improvements and tweaks, so watch this space.
Second, I'd like to welcome two new core members to the Strange Attractor Press team, Nadia Harrisz and Frances Morgan. Nadia, our Production Director and Guru, was instrumental in making Medical London the stunning package that it is, while Frances, our Co-Publisher and Editor, previously edited and published the late, lamented Plan B music magazine. Working together, along with a stable of talented friends and freelancers, the three of us hope to dramatically increase SAP's output, and that brings us to our new books…
February and March will see the publication of three new SAP books: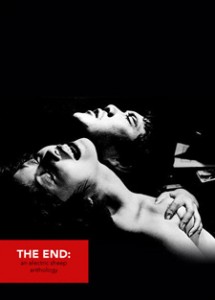 The End: An Electric Sheep Anthology, edited by Virginie Selavy
We're thrilled to be publishing this first anthology of new writing on film from the team behind the excellent Electric Sheep magazine. We hope that Electric Sheep books will be a regular part of SAP's future.
Follow us into the darkness and you'll find Bill Morrision's chemical ghosts, the Bad Girls of '50s exploitation films, apocalyptic Nigerian evangelists, shuffling zombies, the human centipede, Kôji Wakamatsu's Japanese nihilists, David Lynch's sonic cinema, Clouzot's lost Inferno, the Brothers Quay, Vincenzo Natali, Ingmar Bergman's final thoughts and more. Contributors include:Jim Harper (Flowers from Hell: The Modern Japanese Horror Film); Greg Klymkiw (producer of Guy Maddin's Careful); Frances Morgan (former editor of Plan B Magazine); James Rose (Beyond Hammer: Contemporary British Horror Cinema); Jack Sargeant (Deathtrippping: The Extreme Underground)
Austin Osman Spare: The Life and Legend of London's Lost Artist by Phil Baker
Over ten years in the writing, this is the first definitive critical biography of this enigmatic and much-lauded mystic and artist. We'll let Alan Moore's words of enthusiasm for the book, from his foreword, speak for themselves:
What Phil Baker has accomplished here is little short of marvellous… a human study that neither confirms nor yet conclusively denies the extra-human properties attributed to its astounding and ambiguous subject… To my mind Phil Baker has established himself as among the very best contemporary biographers.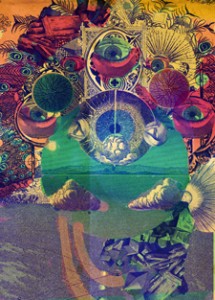 Strange Attractor Journal Four edited by Mark Pilkington
It's been four years since Journal Three hit the shelves, but we think you'll agree it's been worth the wait. From Haiti and Hong Kong to the fourth dimension and beyond: discover the secrets of madness in animals; voodoo soul and dub music; ancient peacock deities; Chinese poisoning cults; the history of spider silk weaving; heathen mugwort magic; sentient lightning; Jesuit consiracy theories; junkie explorers; Dali's Atlantis; the resurgence of Pan (in London's Crouch End); anarchist pirates on Madagascar; a Greek Rip Van Winkle; French anatomical waxworks; Arthur Machen's forgotten tales and Alan Moore's unpublished John Dee opera.
This new edition of our acclaimed anthology series contains written and visual contributions from: Richard Barnett, Mark Blacklock, Joel Biroco, John Cussans, Erik Davis, Paul Devereux, Roger Dobson, Joanna Ebenstein, Stephen Grasso, Gyrus, Ken Hollings, Julian House, Mike Jay, Phil Legard, David Luke, Eleanor Morgan, Alan Moore, Steve Moore, Michael Neve, Arik Roper, Andy Sharp, Nathalie Tayton, Robert Wallis, Sean Walsh.
We have several more books in the pipeline, news of which is to follow shortly.
We're also offering reduced prices on these fine SAP titles for a limited time:
∞ The Equinox is now £9.99 (previously £11.99)
∞ The Field Guide is now £6.99 (previously £8.99)
∞ Welcome to Mars is £9.99 (previously £11.99)
Strange Attractor Salons for 2011
2010 saw Strange Attractor's first art exhibition at Viktor Wynd's Little Shoppe of Horrors, and a successful series of talks held throughout the year at the gallery. We'll be returning to the Shoppe later in the year, but before that there will be a series of ten talks at the ICA on London's Mall, as part of an exhibition by film-maker and sculptor Nathaniel Mellors. A Strange Attractor live music night will also be part of the season. More news to follow in our Events section.